AAOS/OREF/ORS Clinician Scholar Development Program (CSDP)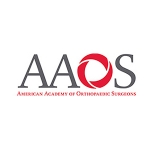 Dr. Li was chosen by the AAOS/OREF/ORS to participate in the prestigious 2011 Clinician Scholar Development Program in Rosemont, IL. He was one of the top ten applicants selected for this conference out of hundreds of applicants (Orthopaedic Surgeons) from across the United States. The mission of the CSDP is to "develop a cadre of orthopaedic clinician scientists who will lead the research efforts to find new methodologies to treat and cure orthopaedic related illnesses and injuries. The AAOS/OREF/ORS CSDP is a first step in the career path for clinician scientists. This program offers the orthopaedic profession a new source of clinician scientists engaged in research that advances orthopaedic surgery and musculoskeletal medicine.
http://www3.aaos.org/member/csdp/2011CSDP.cfm
To learn about the Clinician Scholars Development Program, please go to the following link.