Xinning Li, MD FAOA FAAOS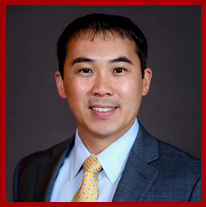 Xinning Li,
MD FAOA FAAOS
Professor
Sports Medicine, Shoulder Surgery and Cartilage Restoration
Dr. Xinning Li, Professor of Orthopaedic Surgery at the Boston University School of Medicine and Team Physician for the Boston University athletics, has a strong clinical interest in both Sports Medicine and Shoulder & Elbow surgery. Dr. Li completed his first fellowship in Sports Medicine at the prestigious Hospital for Special Surgery in New York City, a world-renowned sports medicine fellowship program and the #1 ranked orthopaedic hospital in the United States. During his fellowship, Dr. Li worked with many experts in the field of sports medicine and served as the assistant team physician for the New York Mets professional baseball team. Additionally, he has also provided medical care to several high school and collegiate teams throughout his residency and fellowship training. After his sports medicine fellowship, Dr. Li completed a second fellowship in Shoulder & Elbow surgery at the Harvard Medical School (Massachusetts General and Brigham & Women's Hospital). During this time, Dr. Li spent additional time travelling to France to work closely with two world-renowned shoulder surgeons, Dr. Laurent Lafosse (Annecy) and Dr. Gilles Walch (Lyon) to further advance his training in complex arthroscopic shoulder surgeries and open shoulder reconstruction.
Dr. Li graduated summa cum laude from Campbell University in Buies Creek, NC and earned his medical degree from the University of Virginia School of Medicine in Charlottesville, VA. He went on to complete a six-year academic Orthopaedic Surgery residency program at the University of Massachusetts Medical Center in Worcester, MA. In addition to the five-year clinical residency, Dr. Li also completed an additional year of orthopaedic surgery research fellowship in Tissue Engineering. His efforts in the laboratory has led to the development of a novel synthetic bone graft substitute for healing of segmental bone defects and was the recipient of the prestigious Resident Clinician Scientist training grant from the OREF to continue his research endeavors. In addition to his research accomplishments, Dr. Li was selected to the AOA Resident Leadership Forum and earned membership into the AOA Emerging Leaders program during his residency.
Dr. Li has a strong interest in research and believes that it is through research that advances in the field of orthopaedic surgery and patient care is made possible. His research interests focus on tissue engineering, ligament reconstruction, rotator cuff repair outcomes, large database studies, biomechanics, and shoulder arthroplasty.Dr. Li has presented research at international, national, and regional orthopedic meetings numerous times. In addition, he has received multiple research awards and has contributed over 100 peer-reviewed publications/book chapters and over 250 total podium/poster presentations and accepted abstracts to the field of orthopaedics. His research has been published in many of the leading journals in orthopaedic surgery, including The Journal of Bone and Joint Surgery, The American Journal of Sports Medicine, Journal of Shoulder and Elbow Surgery, The Journal of the American Academy of Orthopaedic Surgeons, Clinical Orthopaedics and Related Research, and the Journal of Orthopaedic Research. He currently sits on the editorial board of three peer-review orthopaedic journals and is an active member of the American Orthopaedic Society for Sports Medicine (AOSSM), the American Academy of Orthopaedic Surgeons (AAOS), and the Arthroscopy Association of North America (AANA).In addition, Dr. Li also serves on the reviewer panel for several major peer-reviewed orthopaedic journals (American Journal of Sports Medicine, Orthopedics, Journal of Orthopaedic Research, Orthopedic reviews, and Knee Surgery Sports Traumatology Arthroscopy).
In 2015, the American Orthopaedic Association selected Dr. Li as one of five Orthopaedic surgeons in the United States and Canada for the North American Traveling Fellowship (NATF). Considered to be one of the highest honors in academic orthopaedics, the NATF traveling fellowship is awarded every two years to Orthopaedic Surgeons who have shown outstanding clinical, educational, and research accomplishments. Past recipients of this fellowship have gone on to become leaders and pioneers in the field of orthopaedic surgery.
To address disorders affecting the shoulder and knee, Dr. Li specializes in advanced arthroscopic and open surgical techniques. He has a special interest in the care of athletes as he was a NCAA Division I tennis player himself. Dr. Li cares for athletes of all ages, beginning from adolescence through adulthood and at all levels of participation, from the weekend warrior to the high school, collegiate and professional athlete. He believes in a comprehensive approach to patient care, including utilization of physical therapy and conservative management to explore all alternatives of treatment before surgery is considered. His clinical interests and expertise include primary and revision ACL reconstruction, multi-ligament knee injuries, cartilage loss, meniscus injury, patellar instability, rotator cuff and labral tears, shoulder instability (Bankart repair or Laterjet procedure), pectoralis and distal biceps tendon rupture, shoulder arthritis (total and reverse shoulder arthroplasty), and elbow injuries. In addition, Dr. Li has a special interest in complex shoulder reconstruction including muscle transfers for scapula winging, scapula-thoracic pain, revision rotator cuff surgery and failed shoulder arthroplasty. He is dedicated to providing exceptional patient care with the highest level of compassion and expertise.
Specialties
Sports Medicine
Shoulder and Knee Surgery
Joint Preservation
Complex Shoulder and Knee Reconstruction
Languages
Publications
Honors and Awards
Boston Medical Center – Emerging Health Care Leader. Boston University Questrom School of Business. Boston, MA. (Aug. 2017)

Nominated from the Orthopaedics department to participate in a two-day course on leadership skills and critical management issues in health care. A total of 40 participants were selected from across the BMC health care system and BU medical school.

Radiological Society of North America (RSNA) Annual Meeting – Certificate of Merit Award / Education Exhibit (Co-Author). Chicago, IL. (Dec. 2016)
New England Orthopaedic Society (NEOS) Fall Meeting – First Place Kilfoyle Resident / Fellow Research Award (Mentor). Boston, MA. (Nov. 2016)
Eastern Orthopaedics Association (EOA) Annual Meeting – Resident Research Award / Travel Grant (Co-Author). New Orleans, LA. (Oct. 2016)
Western Orthopaedics Association (WOA) Annual Meeting – Resident Research Award / Travel Grant (Co-Author). Indian Wells, CA. (Sept. 2016)