Robert L. Parisien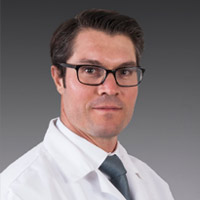 Robert L. Parisien
Dr. Robert L. Parisien completed his Orthopaedic Surgery Residency training at Boston University and will serve as an Assistant Team Physician for Boston University Athletics during his Orthopaedic Sports Medicine Fellowship. Dr. Parisien will then head to Philadelphia to pursue a second fellowship in Adult and Pediatric Orthopaedic Sports Medicine at the prestigious institutions of the University of Pennsylvania and Children's Hospital of Philadelphia.
Dr. Parisien is an Ivy League alumnus having completed his undergraduate studies at Brown University where he was the recipient of the Fritz Pollard Award and won an Ivy-League championship as a member of the Brown Bears football team. Dr. Parisien later earned his Medical Doctorate from Tufts University School of Medicine in Boston, MA.
Dr. Parisien has published over 25 peer and non-peer reviewed scientific manuscripts and book chapters and his research has been presented at over 55 national and regional orthopaedic meetings. Dr. Parisien has worked closely with world-renowned orthopaedic surgeons at the Hospital for Special Surgery as the Clinical Research Assistant to both Dr. David W. Altchek (Medical Director of the New York Mets) and Dr. Thomas P. Sculco (Surgeon-in-Chief Emeritus). In recognition of his research, Dr. Parisien has been the recipient of the Kilfoyle Award, Arciero-Warner Award, Eastern Orthopaedic Association Research Award and the New England Orthopaedic Society Research Award. Dr. Parisien also currently serves as a Research Reviewer for two peer-reviewed orthopaedic journals – The Bone and Joint Journal and Arthroscopy: The Journal of Arthroscopic and Related Surgery. Dr. Parisien previously served on the Board of Directors of the Massachusetts Orthopaedic Association as a Resident Board Member.